On June 11th, 2018, character designer and artist Shoji Mizuno passed away. He was a key figure back in the 1990s at the now-defunct Hudson Soft, a renowned Japanese games publisher — having directed art or design, or sometimes both, on more than a dozen games in the popular Bomberman franchise as well as providing original character designs for the Beyblade anime series.
Since this year is also the 35th anniversary of the release of the first Bomberman game on the MSX, I thought now would be a good time to look back on how the explosive puzzle franchise made its way into the world — and into the hearts of millions.
See full show notes and episode player…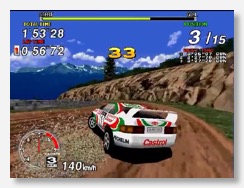 Sega Rally Championship changed everything for the racing genre, and the 1995 off-road arcade hit was an incredible game too. This is the story of its development, critical reception, and long-term legacy.
See full show notes and episode player…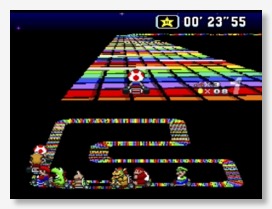 How Nintendo and its mascot created a genre, and a combat-racing franchise heavyweight, and in the process gave us a masterclass in game balance, with the best-selling 1992 Super Nintendo game Super Mario Kart.
See full show notes and episode player…