When the United States Senate held congressional hearings on video game violence in 1993 and '94, Sega CEO Tom Kalinske went to bat in defence of the industry — and the medium. But he faced major obstacles just getting the senators to understand that the audience for video games was
much
broader than teenage and pre-teen boys. In this excerpt from an interview I conducted with Tom earlier this year, he describes the experience and lays out his frustrations with the senators.
See full show notes and episode player…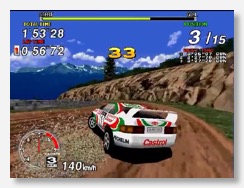 Sega Rally Championship changed everything for the racing genre, and the 1995 off-road arcade hit was an incredible game too. This is the story of its development, critical reception, and long-term legacy.
See full show notes and episode player…