The story of the one of the earliest flight simulator games, Airfight, a favourite among the PLATO community back in 1973, based on an interview with its creator. Airfight was a multiplayer flight combat sim with wireframe graphics and real-time chat, and it was an influence on the first home computer flight simulator, subLOGIC's fittingly-named 1980 game Flight Simulator for the Apple II and TRS-80.
See full show notes and episode player…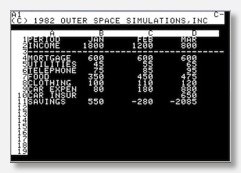 Before computers had proper multitasking support and quick shortcuts for changing apps, playing games when you're not supposed to be could be super risky. But if there's one thing that's been a constant in technology, it's that wherever there are computers, there are also games. And for a while, in the 1980s and 90s, many game developers actually put in a special key command that would bring up a fake productivity screen. This is the story of the rise and fall of the boss button.
See full show notes and episode player…