video game history foundation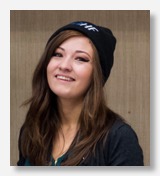 I speak to Kelsey Lewin, a video game historian and collector, retro games store owner, and self-proclaimed Wonderswan enthusiast, about the challenges — and also the merits — of researching and archiving the artefacts connected to games development and culture, both past and present. She also shares her insights on how the growth in retro gaming helps fuel interest in games history, why some of the most interesting stories are far beyond the typical narratives of games history, what quirky things we can find when looking into the Wonderswan and its inventor, the famed Game Boy hardware designer Gunpei Yokoi, and much more.
Kelsey co-directs the Video Game History Foundation with Frank Cifaldi, where the two of them have been doing amazing work in preserving and archiving the artefacts of games development and culture — not so much the games themselves, but rather more the packaging and documentation, the source code, the marketing materials, the magazines, etc. And she also co-owns Pink Gorilla Games, a retro games store located in Seattle.
See full show notes and episode player…